IMPaCT Range
ILLUSTRIOUS MULTI-PURPOSE CLINICAL TROLLEY
(IMPaCT)
Quality Focused Products Designed and Manufactured to Last.
We are very proud to announce the first product range brought to market by Illustrious Healthcare Solutions. It is available to order now.
Product Brochure Instructions for Use Feedback Form
All products available from the IMPaCT range are specifically developed to be durable, easy to clean, and have a long life cycle. Developed for any clinical area, from Ward to ICU, infection control concerns were at the top of our design team's consideration. There should be no need for replacement parts including drawers for the intended lifecycle of products in the IMPaCT range; which is a minimum of 10 years based on normal wear and tear.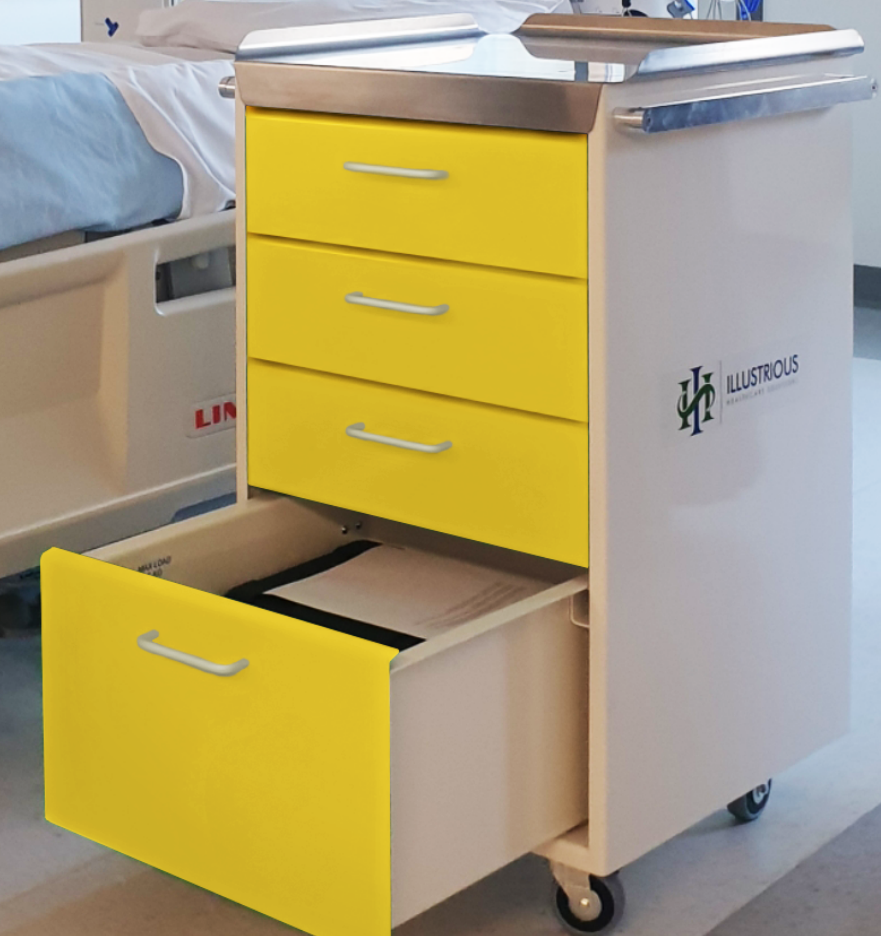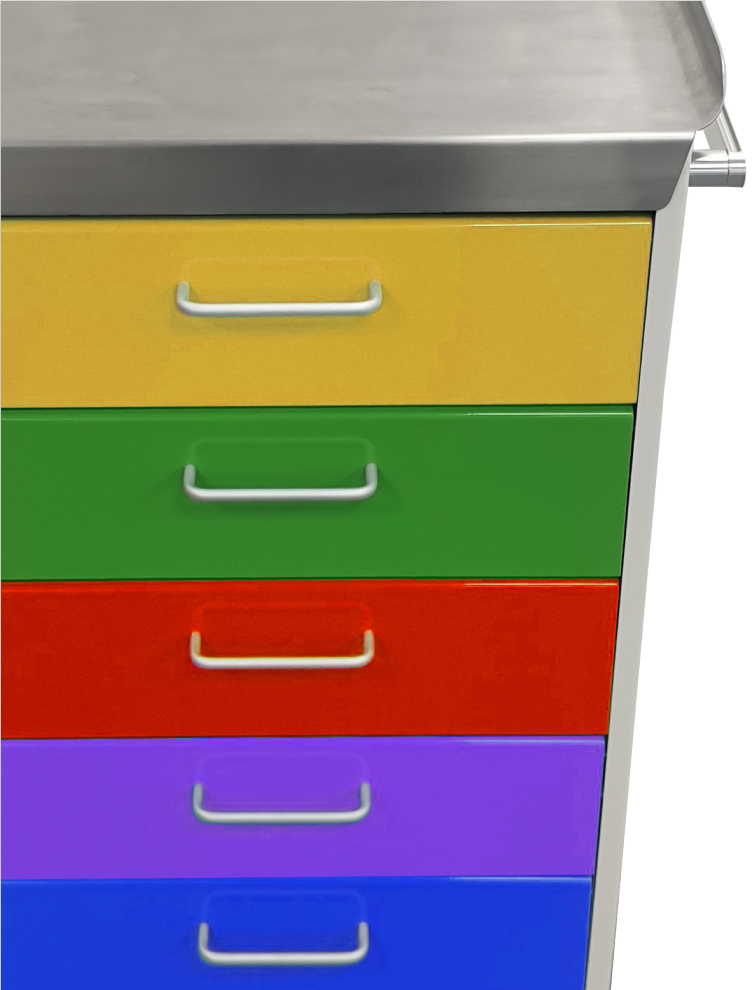 Sustainability is at the forefront of what we do. The IMPaCT is predominantly aluminium construction by design, vastly reducing the use of plastics and therefore providing a more sustainable product.

The units incorporate distinctive easily removable aluminium drawers with no visible runners.

The unique design of our drawers protects the contents of the unit from dust or fluid contamination. This design feature will prevent loss of high cost clinical consumables if spillages were to occur.

The main unit's smooth antimicrobial white gloss finish gives the product a unique and clean look.

Various colour finishes are available.
Further products in the IMPaCT range will be available soon. Please keep checking back.
Please CONTACT USfor further information on the IMPaCT range of products.
PRODUCT ENQUIRY
If you're interested in learning more about this product or range, please complete the enquiry form below.